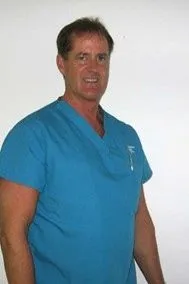 Thomas P. Jeffers, DC
Thomas P. Jeffers DC, CCSP is a diplomate of the American Board of Chiropractic Examiners. He is a board Certified Chiropractic Sports Physician and a Certified Decompression Therapy Practitioner.
Dr. Jeffers graduated with honors from New York Chiropractic College in 1992 and has been in private practice since 1993.
SELECTED OCCUPATIONAL HISTORY
Clinic Director, Chiropractor, Jeffers Neck and Back Pain Center, Milford, Pennsylvania, 2002-Present
Clinic Director, Chiropractor, Ho-Ho-Kus Family Chiropractic Center, Ho-Ho-Kus, New Jersey, 1993-2004
Clinic Director, Chiropractor, D.C. Mobil Units, Inc., Ho-Ho-Kus, New Jersey, 1995-2003
EDUCATION and LICENSURE
Doctor of Chiropractic, Licensed in the State of Pennsylvania, License # DC-005220-L, 1993-Present
Doctor of Chiropractic, Licensed in the State of New Jersey, License # MC004378, 1993-2009
Doctor of Chiropractic, Licensed in the State of New York, License # X007217-1, 1993-2007
Doctorate of Chiropractic, New York Chiropractic College, Seneca Falls, New York, 1992
Internship, Levittown Outpatient Clinic, Levittown, New York, 1991-1992
National Board of Examiners, Part III, 1991
National Board of Examiners, Part II, 1991
National Board of Examiners, Part I, 1990
SELECTED CONTINUING EDUCATION
Neurodiagnostics, Imaging Protocols and Pathology of the Trauma Patient, An in-depth understanding of the protocols in triaging and reporting the clinical findings of the trauma patient. Maintaining ethical relationships with the medical-legal community. Academy of Chiropractic Post Doctoral Division, Board of Chiropractic for the State of Pennsylvania, Long Island, New York, 2012
Diagnostics, Risk Factors, Clinical Presentation and Triaging the Trauma Patient, An extensive understanding of the injured with clinically coordinating the history, physical findings and when to integrate neurodiagnostics. An understanding on how to utilize emergency room records in creating an accurate diagnosis and the significance of "risk factors" in spinal injury. Academy of Chiropractic Post Doctoral Division, Board of Chiropractic for the State of Pennsylvania, Long Island, New York, 2012
Crash Dynamics and Its Relationship to Causality, An extensive understanding of the physics involved in the transference of energy from the bullet car to the target car. This includes G's of force, newtons, gravity, energy, skid marks, crumple zones, spring factors, event data recorder and the graphing of the movement of the vehicle before, during and after the crash. Determining the clinical correlation of forces and bodily injury. Academy of Chiropractic Post Doctoral Division, Board of Chiropractic for the State of Pennsylvania, Long Island, New York, 2012
MRI, Bone Scan and X-Ray Protocols, Physiology and Indications for the Trauma Patient, MRI interpretation, physiology, history and clinical indications, bone scan interpretation, physiology and clinical indications, x-ray clinical indications for the trauma patient. Academy of Chiropractic Post Doctoral Division, Board of Chiropractic for the State of Pennsylvania, Long Island, New York, 2012
Neurodiagnostic Testing Protocols, Physiology and Indications for the Trauma Patient, Electromyography (EMG), Nerve Conduction Velocity (NCV), Somato Sensory Evoked Potential (SSEP), Visual Evoked Potential (VEP), Brain Stem Auditory Evoked Potential (BAER) and Visual-Electronystagmosgraphy (V-ENG) interpretation, protocols and clinical indications for the trauma patient. Academy of Chiropractic Post Doctoral Division, Board of Chiropractic for the State of Pennsylvania, Long Island, New York, 2012
Documentation and Reporting for the Trauma Victim, Understanding the necessity for accurate documentation and diagnosis utilizing the ICD-9 and the CPT to accurately describe the injury through diagnosis. Understanding and utilizing state regulations on reimbursement issues pertaining to healthcare. Academy of Chiropractic Post Doctoral Division, Board of Chiropractic for the State of Pennsylvania, Long Island, New York, 2012
Documenting Clinically Correlated Bodily Injury to Causality, Understanding the necessity for accurate documentation, diagnosis and clinical correlation to the injury when reporting injuries in the medical-legal community. Documenting the kinesiopathology, myopathology, neuropathology, and pathophysiology in both a functional and structural paradigm. Academy of Chiropractic Post Doctoral Division, Board of Chiropractic for the State of Pennsylvania, Long Island, New York, 2012
Credentials and Clinically Correlating Causality, The significance documentation and credentials in the personal injury field with a focus on clinically correlating causality, bodily injury and persistent functional loss as sequellae. Academy of Chiropractic Post Doctoral Division, New York Chiropractic Council, New York State Department of Education, Board for Chiropractic, Long Island, New York, 2012
Ancillary Diagnostic Testing Procedures, Overview of ancillary diagnostic testing, diagnostic testing strategies and standards, radiography, computed tomography, magnetic resonance imaging, and electro diagnostic testing procedures. Texas Chiropractic College, Division of Post Graduate Studies, Pasadena, Texas, 2010
Advanced Patient Classification, Modalities, and Rehab, Proper patient selection, proven functional, provocative examination findings, time, force and angle selection for spinal decompression, proper implementation of active therapeutic motion, cold laser therapy, electrotherapy, ultrasound and proper billing. Logan College of Chiropractic, Chesterfield, Missouri, 2009
Certified as a Decompression Therapy Practitioner, Kennedy Decompression Tech, Central City, Pennsylvania, 2008
Hyland Rehab, Chiropractic rehabilitation integrating active training and exercise for spinal health and wellness .Cleveland Chiropractic College, Kansas City, Missouri, 2007
Coding and Compliant Documentation, Mastering CPT coding and compliant evaluation and management. Chiropractic and physical medical coding, documentation, functional assessment and how to prove medical necessity. Cleveland Chiropractic College, Kansas City, Missouri, 2006
Low Back Stabilization, Orthopedic assessment and rehabilitation of low back pain. National University of Health Sciences, Lincoln College of Post-Professional, Graduate and Continuing Education, Lombard, Illinois, 2005
Segmental Drop Adjustive Technique (Thompson), Segmental drop table adjusting using the Thompson Technique, including Derifield/Thompson leg analysis and adjusting. The Palmer Institute for Professional Advancement, Palmer College of Chiropractic, Davenport, Iowa, 2005
Nutritional Issues in Chiropractic, Practical skills relating to nutrition used as a support for the chiropractic care of patients. Scientific support regarding nutritional recommendations and patient care. Nutritional support for injuries and healing. DC Online, Colorado Springs, Colorado, 2004
Charette Adjusting Protocols, Adjusting protocols for both upper and lower extremities. Parker College of Chiropractic, Dallas, Texas, 2003
Chiropractic 2002 , Charrette Adjusting Protocols, spinal pelvic stabilization, the chiropractor's role in sports injury, stress to the human skeleton - a chiropractic and diagnostic imaging perspective, and drop table adjusting. New York Chiropractic College, Levittown, New York, 2002
Extremity Adjusting , Becoming proficient in taking care of extremities, the specifics of subluxation and adjustments, and the extension thrust. Parker College of Chiropractic, Dallas, Texas, 2001
Restoring Musculoskeletal Integrity, Restoring musculoskeletal integrity of the spine and extremities through rehabilitative exercise. Parker College of Chiropractic, Office of Post Graduate and Continuing Education, Dallas, Texas, 1999
Independent Medical Examination, Brief 1-2 sentence description. New York Chiropractic College, Seneca, New York, 1998
Biomechanics, The biomechanics of spinal manipulation including anatomy, physiology and chiropractic theories. Parker College of Chiropractic, Dallas, Texas, 1997
Certified as a Chiropractic Sports Physician, New York Chiropractic College, Seneca Falls, New York, 1996
Diagnostic and Treatment of Muscle Pain Syndrome, a comprehensive study regarding the diagnostic protocols and treatment options for muscular and myofascial pain syndromes. New York Chiropractic College, Seneca Falls, New York, 1994
Holistic Health Care, Topics include Meridian Therapy, homeopathy gender specific disorders. New York Chiropractic College, Seneca Falls, New York, 1992
Flexion Distraction Low Back Pain, Non-surgical protocols for the care of spine care. New York Chiropractic College, Seneca Falls, New York, 1991
SELECTED MEMBERSHIPS
New York Chiropractic College, Certified Chiropractic Insurance Consultant, 1998
CRC Community Resource Council of Bergen County Inc, Member, 1998
American Chiropractic Association, Member, 1993 - 1996
ACA Council on Occupational Therapy, Associate Member, 1997
ACA Council on Sports Injuries and Physical Fitness, Member, 1996
SELECTED AWARDS
Member, Phi Chi Omega International Chiropractic Scholastic Honor Society, New York Chiropractic College, 1992
Selected Honored Member, National Directory of Who's Who, 1994, 1995
Certificate of Achievement, USA/Mobile Track and Field Championship Medical Staff, 1991
SELECTED COMMUNITY SERVICE
Pike County Chamber of Commerce, Member, Pike County, Pennsylvania, 2002 - present
Gold Key Gators Swim Team, Milford, Pennsylvania, 2008-2012
Dingman- Delaware little League Baseball, Sponsor, Dingmans Ferry, Pennsylvania, 2011
Ho-Ho-Kus Chamber of Commerce, Member, Ho-Ho-Kus, New Jersey, 1993 -2004
Law Enforcement League Soccer Program, Team Chiropractor, State of New Jersey, 1999 - 2003
Youth Recreation , Sponsor, Ho-Ho-Kus/Saddle River, New Jersey, 2003
Dumont Huskies Junior Football Program, Team Chiropractor, Dumont, New Jersey, 1994 - 1996